This was an unofficial event that Lego, Meli, Tony and I (and later on, Hasty) participated in. It was lots of fun and if we do it again I encourage everyone to come.

Thanx to Lego for blessing graves and lending his GS. Ily man.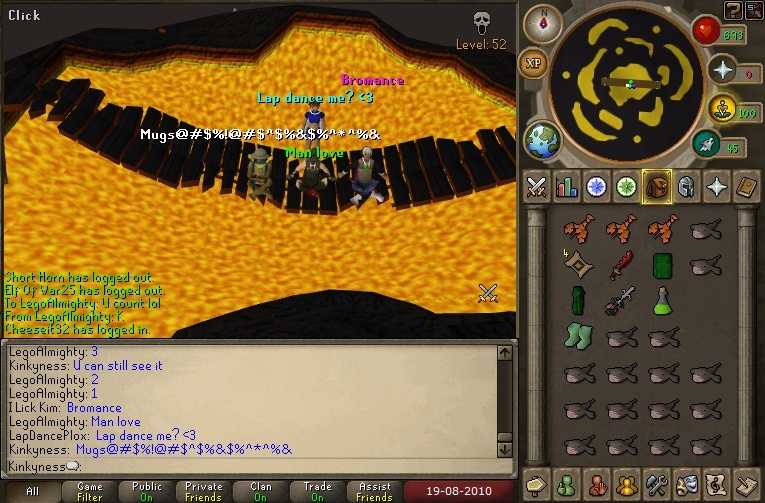 Group shot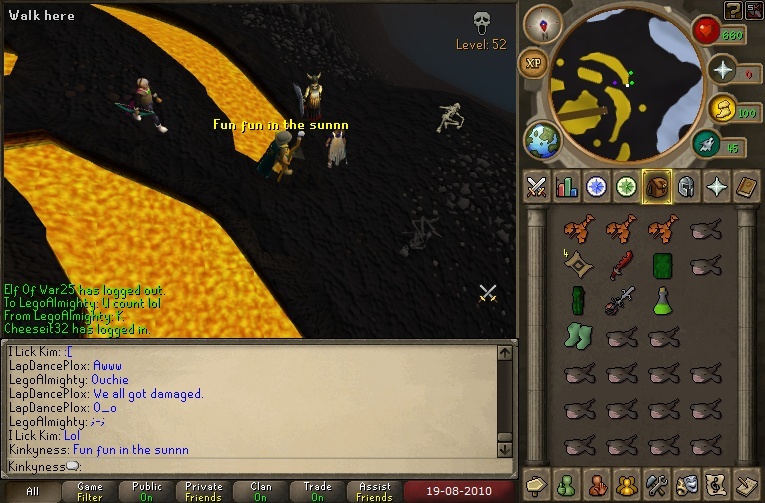 Fun in the sun.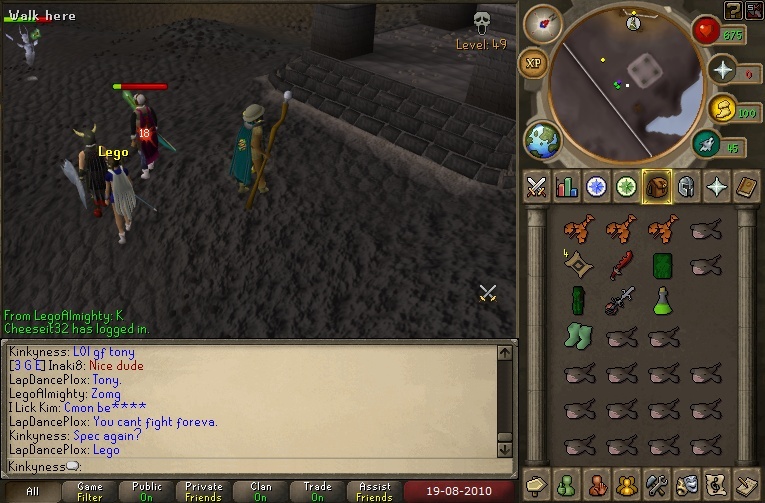 Tony vs. Icefiend...
Icefiend wins. Tony is such a graceful loser.
Castle Defence!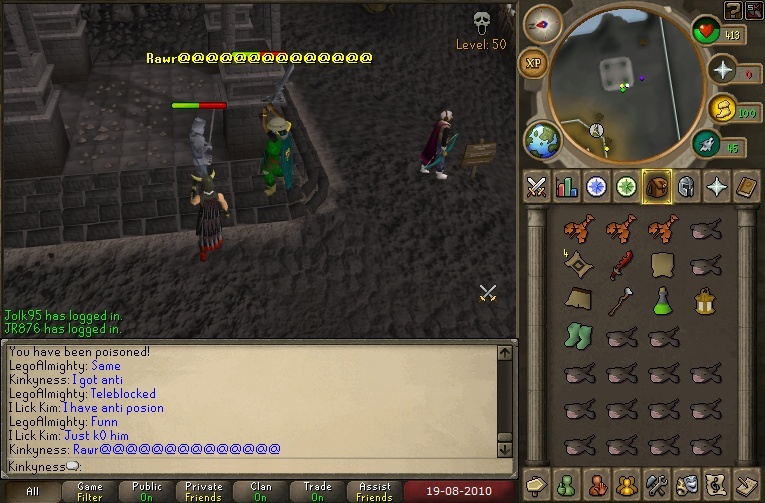 RAWR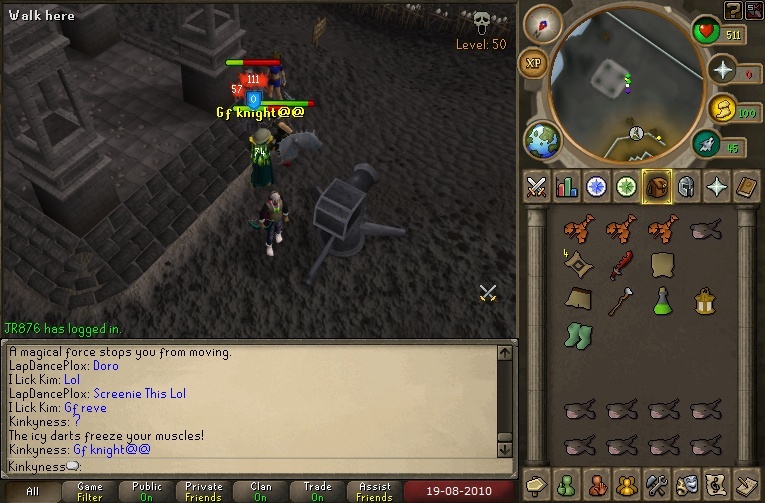 Good fight, knight!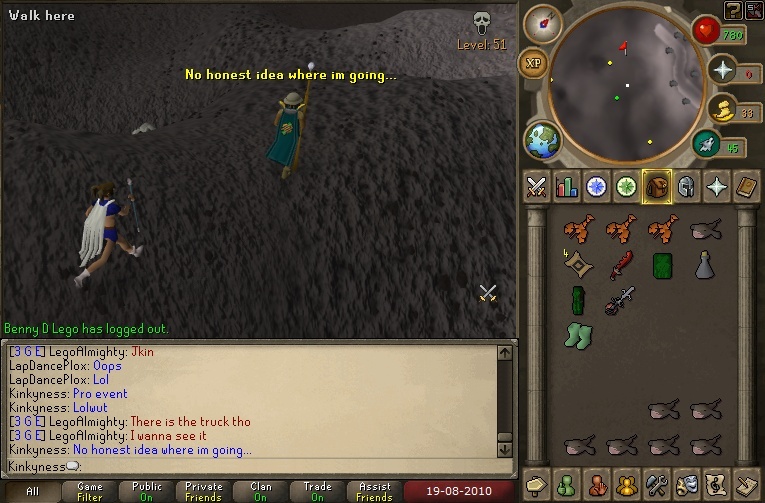 Lost :O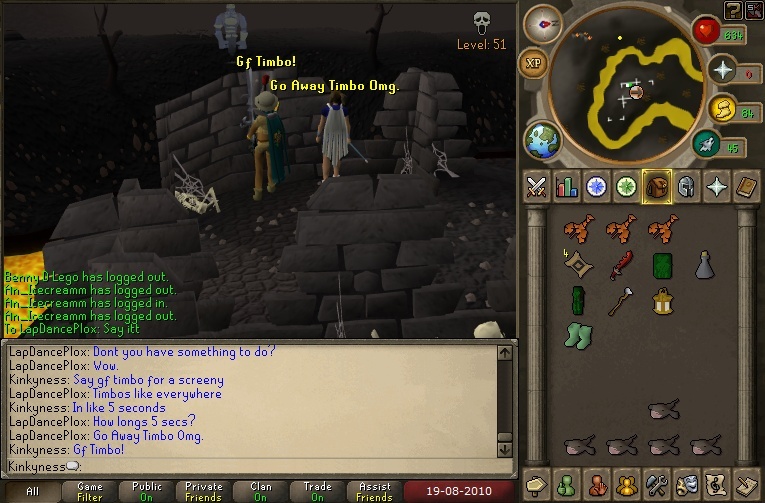 The notoriously fat Mod Timbo makes an appearance...(He tried to permaban me >:O)
Just chillin...
Round 2! Tony vs. Goblin...
Tony Wins! :DDD Again, such a graceful winner.
Hehe. GET TROLLED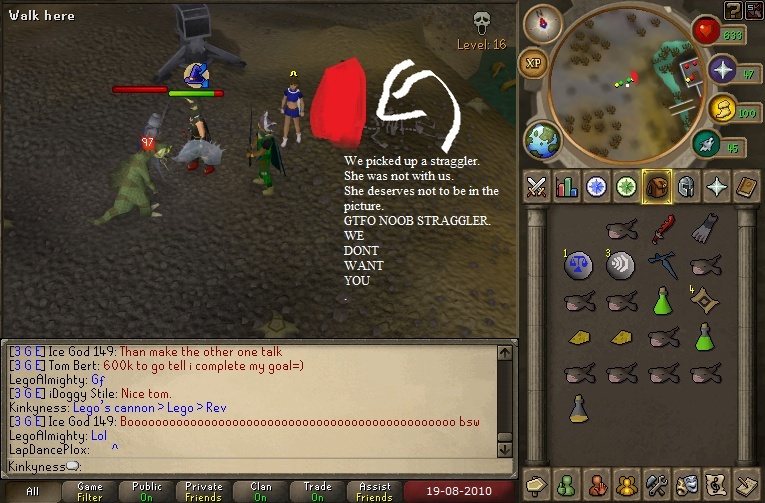 RANDOM PEOPLE WANDERING THE WILDY...WE DON'T WANT YOU. And Gf knight. Lego > You.
We "Ditched" those Revs..Hehe.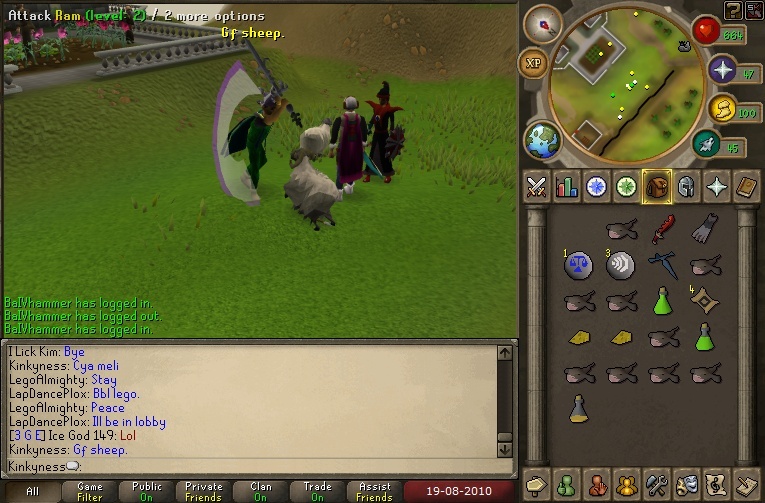 Doro >>> Sheep
Round 3! Tony vs. Goblin...Winner takes all.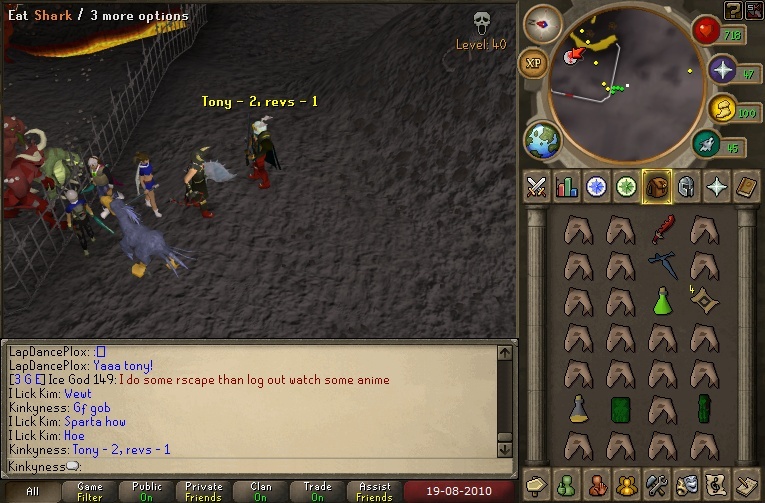 Tony is victorious!

That's it. Next time we have this event, come :DDD Its fun. DO IT.